General Settings Page
After plugin is activated, navigate to the dashboard. Once you are there you should see Time Clock on the left menu. Click on it and you'll see the main settings page.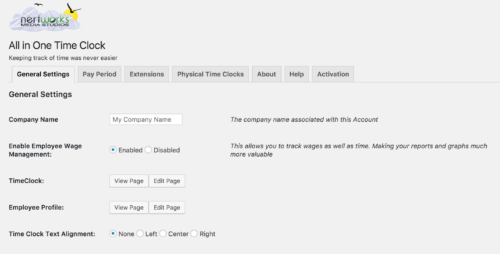 Once you are there you can set your company name, timezone and most importantly your time clock and employee profile page.
---
Pay Period
You can set a default pay period for your reports pages. This is also used as the default value for the employee page date range as well.
---
Employees Page
Manage your employees here.
---
Shifts Page
You can manually add a shift if needed
---
Reports Page

There are 3 tabs on the reports page. Custom reports, Weekly reports, and Bi Weekly reports.
The main differences are:
Custom report page. you can select individual employees to query.
Weekly reports. You have one date range.
---
Time Clock Page
Make sure employees are logged in.
---
Employee Profile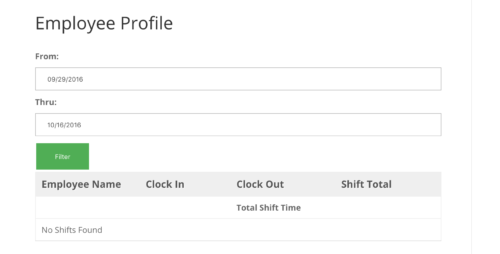 Here employees can run there own time queries.