Step 1: Configure Woocommerce Product Add-Ons.  Add the field that you want to show up in the gift note print out.  I would suggest simply using "Gift Note"
See Product Add-Ons Documentation below.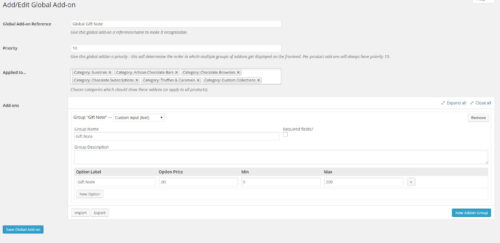 Step 2: Add that same field name to the Product  Gift Note settings page.  Screenshot below.

Step 3: Now you will see your product gift note on the  edit order page.
How to get there: Left side menu -> Woocommerce -> Orders