Pithos is a Linux based client for the GNOME Desktop for the online music platform: Pandora.com. Although there is a official Flash based Linux client for Pandora.com but it is a RAM hog and does not leave you with a tasteful experience. There is another client called the Pianobar but is only for the command-line.
Among all these, Pithos proves to be the best desktop based Linux client for Pandora.com and has support for media keys and song notifications.
Pithos Homepage: kevinmehall.net/p/pithos
Here is a list of some very nice features of Pithos:
Remembering user name and password
Thumbs Up / Thumbs Down / Tired of this song
Notification popup with song info
Launching pandora.com song info page and station page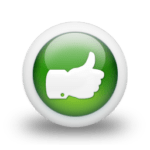 Like it? If you would like to install Pithos.  Here's a tutorial Click Here And Boom goes the Dynamite.